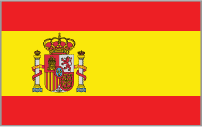 español
Guided birding tours

Panama Birdwatching

Central panama birds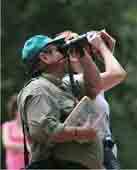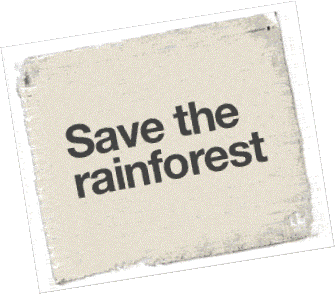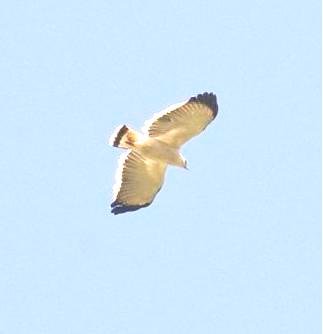 White Hawk photo by Eva Callahan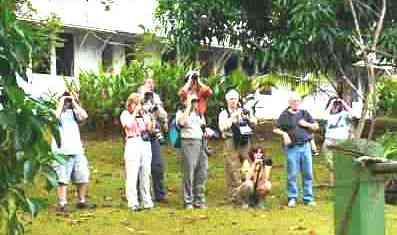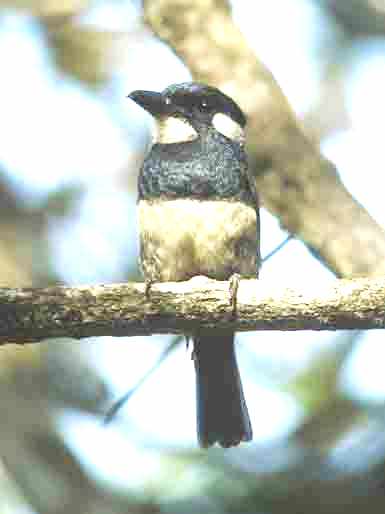 Black-breasted Puffbird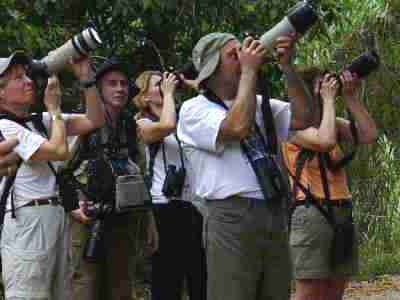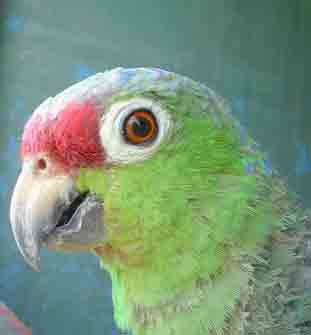 Red-lored Amazon by GHorna
jacanatours.com

panamabirdguide.com
birdingbyboattour.com
OLD GAMBOA ROAD & SUMMIT PONDS

BIRDING ALL MORNING (6:00am till noon = 6hrs... price is per person)
Tour starts from your hotel in Panama City or Gamboa Town
Some other places besides Old Gamboa Road worth visiting at the Soberania National Park and to The Birding by Boat Tour.
LOCATION
Half an hour from from Panama City, or fifteen minutes from Gamboa Town, the entrance to Old Gamboa and Summit is in front of the Summit Nature Park also a very good place for birding for novices because of the open areas and the walkways surrounding the place.

DIFFICULTY
■ Easy... to ; ■ Moderate... to ■ Hard

FITNESS
Easy to moderate walking is require.

■ Easy... to ■
Moderate.
.. to ■ Hard

WHAT TO EXPECT
With an early morning start, expect to see by noon 60 to 80 species. By the end of the day a final count of 95+ is common.


AREA DESCRIPTION
Birding is done through 2 km of dry forest, scrub, and grassland and is the best place in the immediate Canal Area to find some of the species typical of those habitats. In the open habitats, it is far more easier to spot birds compared to what we experience inside a dense forest like the one on Pipeline Road. So is a great place to be introduce to the tropical birds. Along the road go into small trails. You will be astonished by the birding quality in the area.

ACCOMMODATIONS
In Gamboa town, you will find a couple of small and comfortable B&B´s (family type operation) for overnight. Panama City is only 45 minutes from Pipeline Road and driving back and forward is not a big issue. For reservations or for reference
will be glad to help you.
EATING FACILITIES
Besides the B&B which serves meals to their guests, there is no restaurant in Gamboa besides the fancy Gamboa Rainforest Resort... if solicited in advance B&B´s can help with this. For
reservation or for reference
.
CLOTHING
Light clothing is recommended: cotton shirts or t-shirts - earth colors preferable- long and short pants, poncho, hiking shoes, hat, insect repellent and sun block. Dress for tropical hot humid weather and be ready for rain.
GEAR
Binoculars, scope (optional), field guide, notebook and camera (optional ).


GUIDE BOOK RECOMMENDED
These two books are an example of hard work put into, and for the benefit, of conserving Panama´s birds:
"The Birds of Panama, a field guide by George R Angehr and Robert Dean Can be describe as the "bible" forPanama and some Costa Rica birds. First published 2010 .This excellent field guide is highly recommended as your primary reference book on the birds.
"An Illustrated Field Guide to the Birds of Panama" by Ernesto Ponce and Giselle Muschett, 2006, 1st Edition. It can be described as "a descriptive fieldwork tool" for fast information .


BIRDS TO LOOK FOR


This is a listing of birds we have seen along the Old Gamboa Road, Summit Pond and surrounding areas on different tours, and some additions from friends, guess and people who have collaborated sharing with us their sightings. The list is continuously on the move. Feel free to send Your findings and comments toinfo@birdingbyboattour.com
Check here
for the complete list of Central Panama Birds.
Among the specialties found in Old Gamboa Road and Summit Ponds :


Lance-tailed Manakin
Rosy Thrush-Tanager
Jet Antbird
Pale-eyed Pygmy-Tyrant
White-winged Becard
Spectacled Owl
Great Antshrike
Bran-colored Flycatcher
Boat-billed Heron
Capped Heron
American Pygmy-Kingfisher
Blue Ground-Dove

Also look for:

Gray-necked Wood-Rail
Rufescent Tiger-Heron
Green-backed Heron
Bat Falcon
Gray Hawk
Pale-vented Pigeon
Short-billed Pigeon
RudyGround-Dove
Gray-chested Dove
White-tipped Dove
Orange-chinned Parakeet
Red-lored Amazon
Pheasant Cuckoo
Squirrel Cuckoo
Rufous-tailed Hummingbird
Slaty-tailed Trogon
Ringed Kingfisher
Amazon Kingfisher
Green Kingfisher
Spot-crowned Barbet
Keel-billed Toucan
Collared Aracari
Red-crowned Woodpecker
Lineated Woodpecker
Long-tailed Woodcreeper
Plain Xenops
Barred Antshrike
Fasciated Antshrike
Bare-crowned Antbird
Chestnut-backed Antbird (H)
White-necked Puffbird
Black-breasted Puffbird
Tropical Kingbird
Social Flycatcher
Sulphur-bellied Flycatcher
Streaked Flycatcher
Sepia -capped Flycatcher
Panama Flycatcher
Yellow-bellied Elaenia
Northern Bentbill
Black-headed Tody-Flycatcher
Yellow-green Tyrannulet (endemic)
Purple-throated Fruitcrow
Masked Tityra
Golden-collared Manakin
Lance-tailed Manakin
Buff-breasted Wren
Rufous-breasted Wren
Bay Wren
Black-bellied Wren
Stripe-breasted Wren
Clay-colored Thrush
Tropical Gnatcatcher
Yellow Warbler
Bay-breasted Warbler
Northern Waterthrush
Acadian ´Flycatcher
Northern Oriole
Blue Dacnis
Thick-billed Euphonia
Plain-colored Tanager
Golden-hooded Tanager
Palm Tanager
Blue-gray Tanager
Flame-rumped Tanager
Crimson-backed Tanager
Red-crowned Ant-Tanager
Red-throated Ant-Tanager
White-shouldered Tanager
Gray-headed Tanager
Streaked Saltator
Buff-throated Saltator
Ruddy-breasted Seedeater
Variable Seedeater
Yellow-faced Grassquit
Yellow-tailed Oriole
Scarlet-rumped Cacique
Yellow-rumped Cacique


For the complete list of Central Panama birds. Go Back

<<<>>>
Check the pre - post tour EXTENTION to THE CENTRAL PANAMA BIRDING TOUR.
© 2008 PBG Co. All rights reserved. Terms of Use and Disclaimer.